Gentleman's Guide To Wearing A Suit
Monday, 13 July 2015 10:10:00 Europe/London

With the benefit of Kingsman references! Anyone who has seen this movie will know how brilliant it is for teaching us blokes about the importance of our appearances - and I bet none of you walked away without a tingling yearning for a well cut suit oozing with class. If you haven't seen the film, be aware I will post no spoilers that would ruin the effect of the film for you, because I am a true gentleman.
Most blokes fall folly to thinking that caring about their appearance (and others overall) can make them appear soft and ruin their masculinity, but I can tell you - from personal experience - that the ladies adore a gentleman over swag any day, all it takes is an open mind to try new things and get used to certain style and habit rules. One can't simply wear a suit and automatically look good, they must know themselves, hold themselves with confidence, and treat others with respect you could only expect from someone so well dressed. An ugly soul makes an ugly man.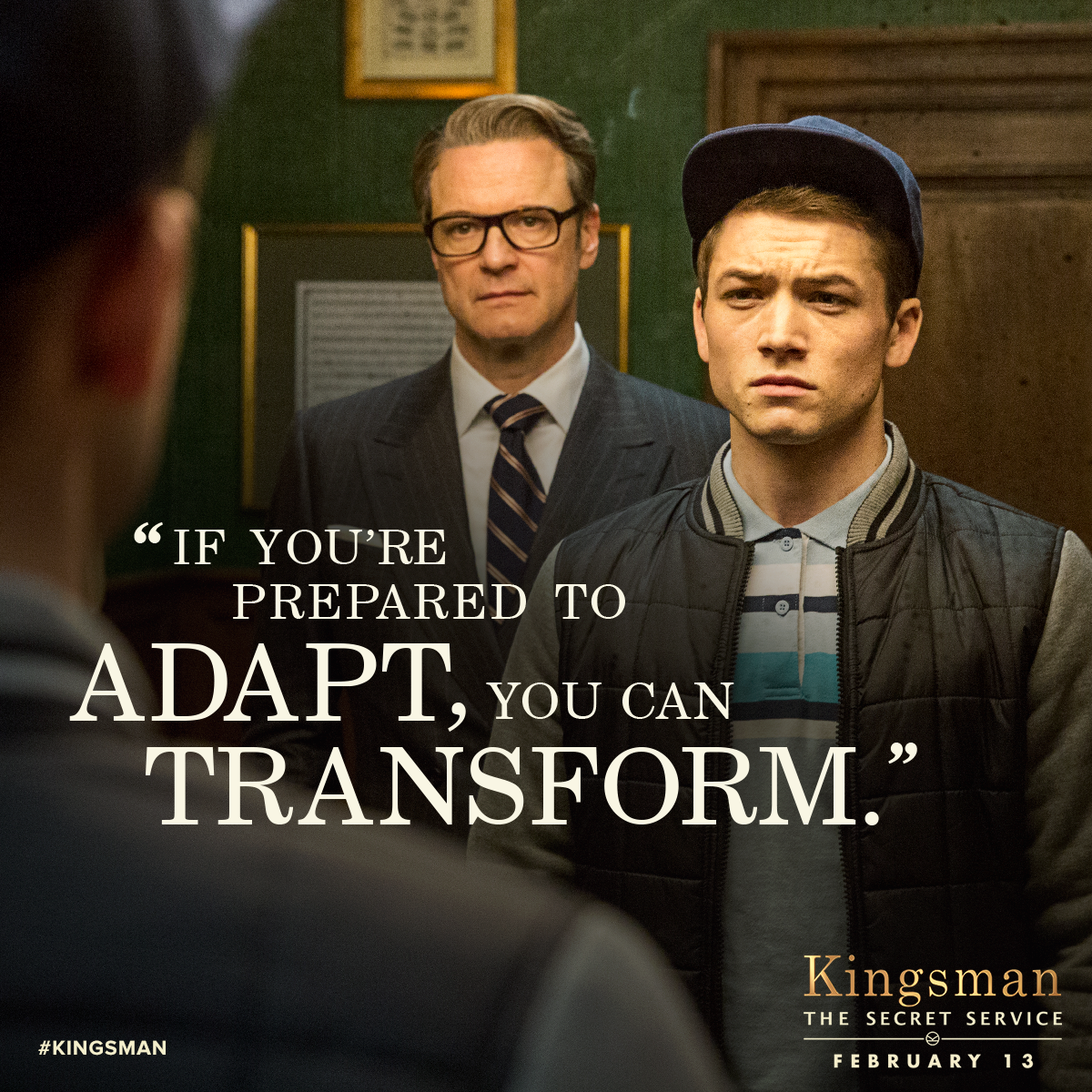 "Manners Maketh Man"
I take pride in my appearance, and I think every man should. Fashion is not just for women and a man who doesn't look after himself is no man at all! In this article I will take you through basics of gentleman styling when it comes to wearing a suit and everything to accompany one. Just like women don't dress up to impress men (it's not that hard to believe) wearing a suit (correctly) should not be all about attracting the opposite sex, it is about having pride in one's self and the confidence to pull it off. I will look at everything from the tie to the shoes and offer my personal opinions that I hope you find of some help.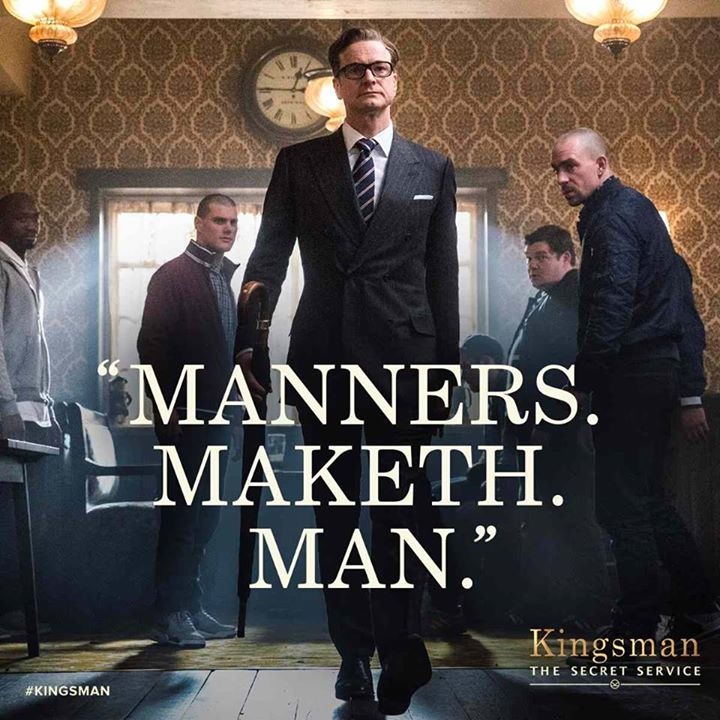 ---
Shoes To Wear With A Suit
First things first let's take a look at the shoes. It's a well-known fact that our shoes influence the way we are perceived both personally and professionally and being judged by our footwear has been a common trait for many years. Here I am going to take a look at the essential footwear perfect for any modern gentleman.
Brogues
Did you know? The Brogue is categorized by the presence of decorative perforations and was originally designed in Scotland and Ireland as a shoe for wearing whilst working outdoors and the perforations were made to allow water to drain from the shoes.
Ways To Identify The Brogue
Toe Caps
Heel Caps
Lace Panels
Presence of Broguing / decorative perforations
Low Heels
Main Rules For Wearing Brogues
When it comes to brogues always keep in mind that the more perforations and serrations they have the less formal they become.
When wearing brogues as a dress shoe or a suit it's better to opt for half brogues that don't feature as much decoration. A full brogue can be a little too casual for a suit.
Brogues can be easily paired with jeans, chinos, and most other casual trousers. I feel a full brogue is ideal for this combination for the typical social gathering or relaxed event.
When attending a formal event you should not wear Brogues, but if you have to, make sure they are black.
Oxford Shoes
Secondly I am going to take a look at the most elegant choice for any modern gentleman and that's the Oxford Shoe, the shoe that springs to mind for me and the one I think personifies the modern gentleman the most. I have many a pair and are an absolute must have, even if they do all look the same to normal folks.
In the Kingsman film, their moto is "Oxfords not Brogues", that is because the Oxford is the sign of the true formal gentleman, and whilst a Brogue may look good and stylish in modern men's fashion, they were actually considered the working labour man's shoe. A true Englishman spy worth his salt would not be seen in such informality!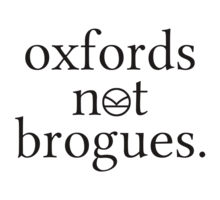 It is also worth mentioning that your shoe colour is very important, black for the city and brown for the country. Imagine you would not trust your banker in brown shoes as much as the formal black, or believe your farmer is a hard worker with black shoes, as oppose to the working man's brown.
An Oxford shoe is a lace up shoe where the eyelet facing are stitched underneath the front section of the shoe "the vamp". Originally Oxfords were plain, formal shoes made of leather but they evolved into a range of styles suitable for both formal and casual wear.
Oxfords first appeared in Scotland and Ireland and where occasionally called Balmorals after Balmoral Castle. They were then later named Oxfords after Oxford University.
Ways To Identify The Oxford Shoe
Features a low heel
Closed lace system
Exposed ankle
Simple, Sleek construction
Rules For Wearing Oxfords
Because of their sleek and simple construction Oxfords are the ultimate shoe to wear with a suit and will finish off the formal look perfectly.
You can also match a pair of Oxfords with jeans and a t shirt to offer a more casual look.
Please do not wear shorts with brogues it just doesn't work.
Try and mix things up don't wear your oxfords every day, they should be worn to make a statement now and then.
How To Wear A Suit Jacket
The next and most important essential for every gentleman is a slim fitted suit. Now let's take a look at the suit jacket. The most common type of jacket and my favourite is the single breasted which is a staple for all wardrobes and can be found in a range of materials, colours and designs offering tons of versatile looks. My overall favourite is a nice dark coloured suit as you simply can't go wrong, and now thanks to the versatility of fashion, an assortment of dark colours are forgivable, such as burgundy, navy and emerald. But you can never beat a granite grey as plain black can be deemed too formal, reserved solely for weddings and funerals.
Choosing The Colour Of Your Suit Jacket
A black suit is most suited to formal events as they possess an essence of authority.
A navy blue suit you can't go wrong with and is one of the most common colours, ideal for social events. You can guarantee you won't be the only man the room wearing a navy suit.
A grey suit is a great colour offering extreme versatility and has the ability to be paired with a range of colours depending on the shade of grey. In my eyes you can wear a grey suit for most occasions.
Getting The Fitting For Your Suit Jacket Right
Shoulders – the shoulders of your suit jacket should end at your natural shoulder not before and not hanging over.
Sleeve Length – your jacket should fall where the base of your thumb meets your hand as a rule of thumb (no pun intended) you should also have around half an inch of shirt showing at the wrist.
Neck/Collar – the collar should hug your neck and not be standing away or bunching up.
Armholes – try and find a jacket with high armholes as having low arm holes will raise your suit up every time to shake someone's hand or even just take a drink.
Front – your lapels should lie against your chest but they shouldn't be too tight. If when your jacket is fastened you can see an X shape in the fabric this is a sign that your jacket is too tight. Also you should be able to slide your hand between your chest and lapel and it should be a snug fit.
Sides – For the modern gentleman the sides of your suit should slim at the waste and not go straight down. This really emphasises the V of the chest and prevents you looking like a box. It is incredibly slimming, but a modern gentleman should already be considerate of his personal health and exercise to make this easier.
Length - as a rule of thumb your jacket should cover your zipper and your butt, no more.
Amount Of Buttons – around two buttons is the most timeless and will not go out of style.
Lapel - Going for a thin lapel is more modern, but if you are after a more classic look you want to go for a larger lapel. In my eyes a thinner lapel looks so much better as it portrays a much more modern look, as oppose to the more cumbersome, humorous wide lapels of the 80s.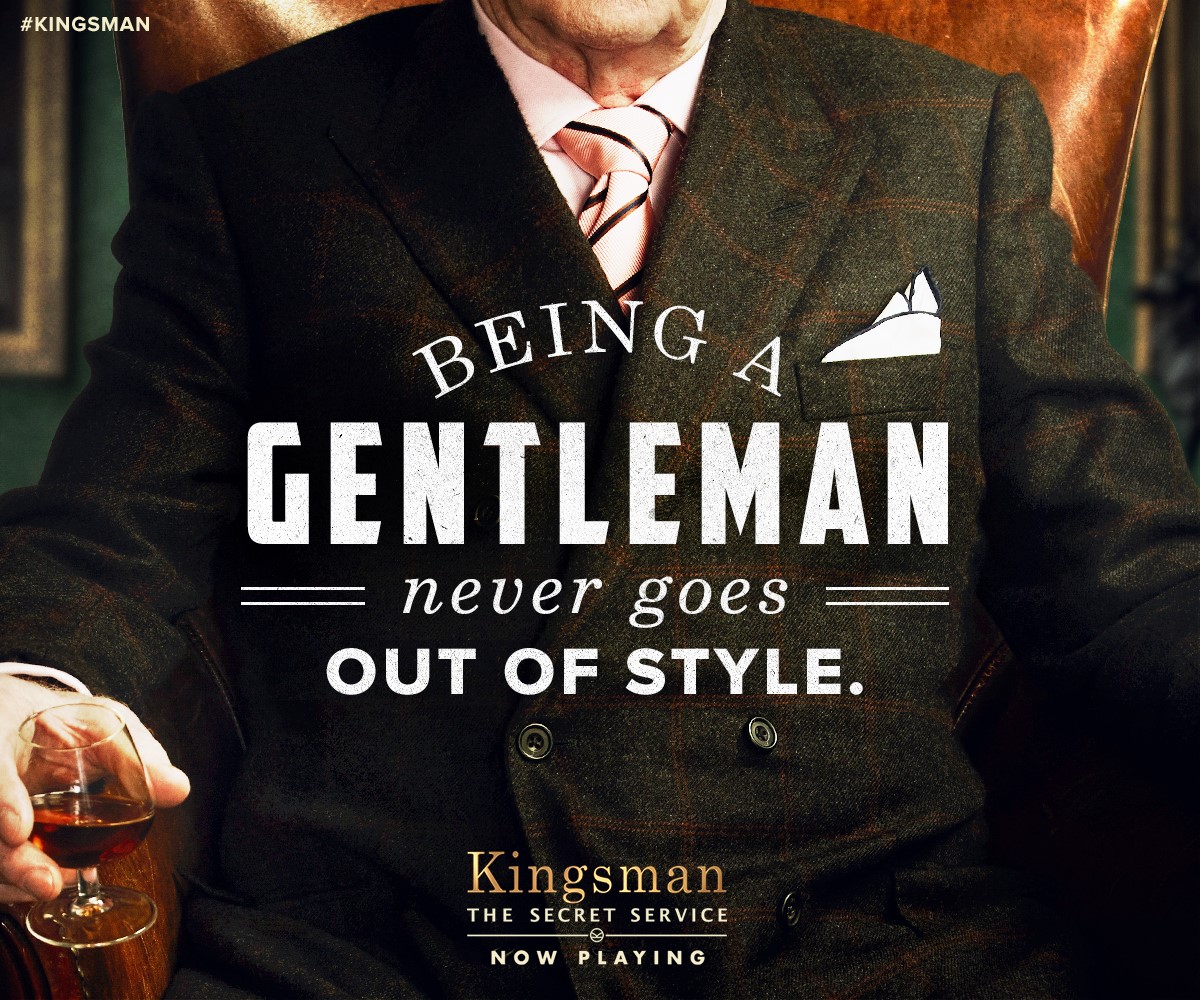 How To Wear A Dress Shirt
My advice is to always wear a slim dress shirt as too much material is just not a good look and will not complement your outfit or physique. Also make sure you know your neck size and arm length as these are the key to a well-fitting shirt.
Make sure you can fit two fingers between your neck and collar when fastened as you don't want to be walking around gasping for air.
Make sure your shirt is tight enough around the wrists so the cuffs have to be unbuttoned when removing.
Shoulder points should be similar to that of a suit jacket, meaning the shoulders should end at the natural point, not shorter and not overhanging.
Have enough room in the chest so you can pull the fabric around 1-3 inches depending on the fit you want. Personally I recommend anything between 1-2 inches.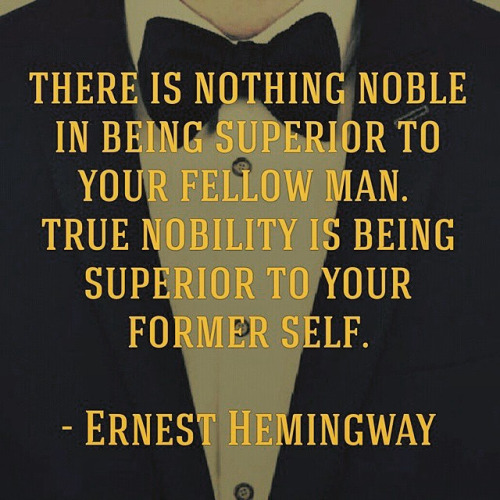 How To Wear A Tie
Choosing the right tie is one of the most important parts of your suit. Below are my personal views on which tie to choose and what to look out for:
The tip of the tie should always meet your belt line.
Keep your tie skinny(ish) if you want to go for that more modern look. A tie that is too wide just looks a little too comical.
A plain solid colour tie is the best move but always keep it darker than your dress shirt. You can go for patterns but keep them subtle and please stay clear of novelty designs.
If you want to wear a tie bar this should be held around the 3rd or 4th hole.
Always choose a tie that is equal or as close to the width of your lapel as possible.
The only real knot you need to know is the four-in-hand knot. This is the most simple and popular knot used today. Check out this great video if you are unsure how to do it!
How to Wear Suit Trousers
The suit trousers are the base of your look and should sit snugly on the hips and how they are worn can be the make or break of your whole look. Here I am going to take you through the main things I and many other guys look for in terms of style and sizing.
There are a few types of breaks when it comes to trousers. Personally my favourite is having no break as I think this goes well with slim fitting suits, this where the cuff barely rests on the shoe and there is no fold in the fabric. However if you feel this is not for you, you can go for a little more of a break that will always be a safe option and will still look great.
The back of your trousers should be a smooth drape over the shape of your rear and should fit loosely around your underwear.
You can identify a bad fit if there are horizontal wrinkles below your rear, this shows that the trousers are too tight. If there are any bags under your rear this can tell you your trousers are too big.
Avoid pleats as they make you look unnecessarily bulky and don't help with the silhouette of your legs.
Wear slim trousers as they look much better on guys and really accentuate the shape of your legs. In no way should you be trying to hide anything by wearing baggy trousers.
When To Wear Cufflinks
When to wear cufflinks is a question I used to ask myself frequently and just couldn't make up my mind, now I can help you guys on this. You should only really wear cufflinks to formal events such as parties, balls, and weddings. Wear a set of cufflinks that will add a sense of elegance to your outfit. For such events I would make sure that your cufflinks are classy, there is nothing worse than a tacky set of cufflinks to a formal event, make sure they compliment your outfit nicely and not so overpowering that they will take the attention away from what you are actually wearing!
In relation to the workplace we don't really need to wear cufflinks, it can in some cases be a little awkward as it almost sets people apart from others. However if you are a CEO or you are having a meeting with clients this is probably a suitable occasion as it presents a sense of authority and power.
Other Rules For Wearing A Suit
Here are some other rules that are just as important!
Your belt should be fairly thin and the same colour as your shoes
Black shoes go great with any colour suit
Brown shoes are great for navy and grey colour suits
Keep your shoes cleaned and polished as much as possible, care for real leather and it will last a lifetime.
The art of wearing a suit is not fashion, it is a life style to uphold.
---
More Great Posts On How To Wear A Suit
Here I have included a few resources that you may find an interesting read:
Related Product
Below are a set of cufflinks I have picked from our collection that is the perfect choice for any gentleman. Simple but stylish this pair of brushed and stepped cufflinks should be the perfect addition to add a dash of formality and class. Just click on the image below to take a look. Also don't forget to like us on Facebook for a 5% discount code to use on your next order!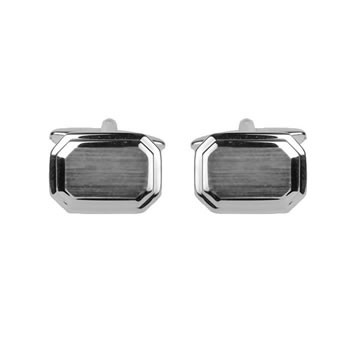 Posted in
News
By
Sean Anderson